SENDIASS Rutland can offer impartial help and support to Military Families with a child or young person who has additional needs and/or a disability. This page details how we can support you and your family, as well as some additional details and resources that may benefit you.
Rutland-Military-Families


What Can SENDIASS Rutland Do?
Provide information and advice for:
Parents and carers of children and young people aged 0-25 in Rutland who are concerned about their child/young persons educational progress
Provide information and advice to children and young people aged 0-25 who are concerned about the educational progress they are making or the support they are receiving
Some of the things we can support you with:
Getting the right support in school
Applying for an EHC needs assessment
Completing the EHCP process
The Annual Review process
Appealing a decision from the EHC needs assessment, EHCP or Annual Review
For more, visit our About SENDIASS Rutland page.
Rutland County Council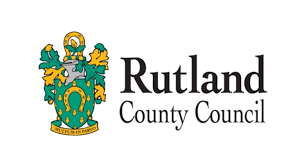 Rutland County Council (RCC) also has a variety of information that may benefit you and your family. Their Armed Forces Officer provides specific support to those in the forces and their family in Rutland. You can also contact the Rutland Armed Forces Champions. Rutland is also signed up to the Armed Forces Community Covenant.
Rutland Local Offer

The Local Offer provides information for children and young people with special educational needs (SEND) and their parents or carers in a single place. It shows families what they can expect from a range of local agencies including education, health and social care. For the Rutland Local Offer, follow this link.
Useful Organisations and Resources for Military Families
For general SEND services, organisations and resources, visit our Useful Organisations page.
Armed Forces Covenant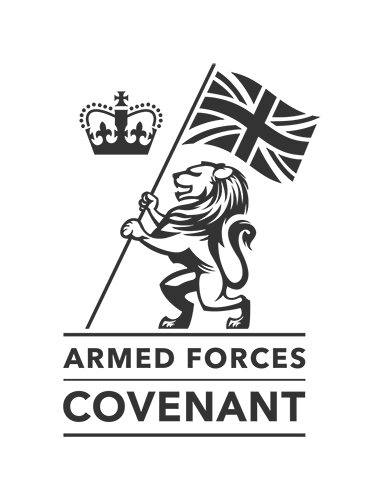 The Armed Forces Covenant focusses on helping members of the armed forces community have the same access to government and commercial services and products as any other citizen. This includes, education and family wellbeing, having a home and access to healthcare.
Learn more about the Armed Forces Covenant.
Army Families Federation (AFF)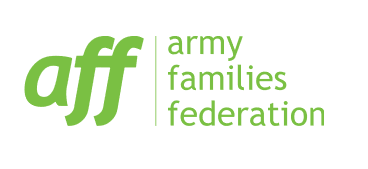 The Army Families Federation (AFF) is the independent voice of Army families and works to improve the quality of life for Army families around the world – on any aspect that is affected by the Army lifestyle. AFF is independent of the Army and offers confidential advice.
Army Welfare Service (AWF)
The Army Welfare Service (AWS) is the Army's professional welfare provider; it delivers a comprehensive and confidential welfare service responsive to the needs of individuals, families and the Chain of Command in order to maximise the operational effectiveness of Service Personnel.
Army&You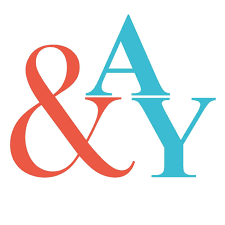 Army & You is a magazine for everyone with a soldier in their life and is the flagship publication of the Army Families Federation – you can find a variety of articles and information, including content on supporting families with SEND.
Children's Education Advisory Service (CEAS)
CEAS provides advice, support and guidance regarding the educational well-being of the children and young people belonging to families in all 3 services and eligible MOD civilians who are based overseas. All advice given is impartial, child-centred and focuses on the best interests of the individual. Army families with children with SEND are required to register with CEAS, while RAF and Naval families are encouraged to register. The CEAS team is comprised of qualified teachers and experienced case advisors who can answer queries predominantly via email and telephone. CEAS provides authoritative, confidential, impartial advice to service and eligible MOD civilian families on a wide range of educational issues including:
parental rights and responsibilities
children or young person's rights and responsibilities
special educational needs and/or disability
school admissions and appeals
retention of quarters for educational purposes
Confederation of Service Charities (COBSEO)

Cobseo, as the Confederation of Service Charities, provides a single point of contact for interaction with Government, including local government and the Devolved Administrations; with the Royal Household; with the Private Sector; and, of course, with other members of the Armed Forces Community. This allows Cobseo Members to interact with all interested parties and especially to cooperate and collaborate with others in order to provide the best possible level of support to beneficiaries.
Forces Additional Needs and Disability Forum (FANDF)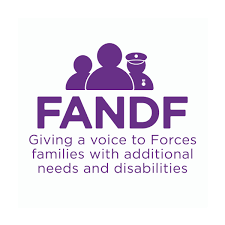 The FANDF provide families and individuals with an opportunity to discuss ways of ensuring that both children and adults with additional needs and disabilities have access to the best support available. Membership is free.
Naval Families Federation (NFF)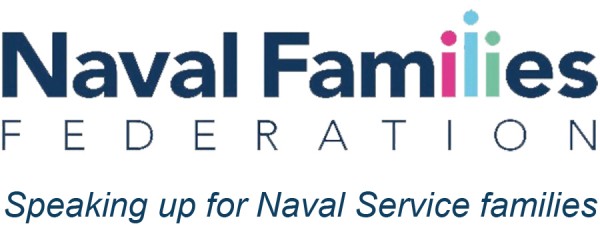 The Naval Families Federation (NFF) is the independent voice of Naval families and works to improve the quality of life for Naval families around the world – on any aspect that is affected by the Naval lifestyle. NFF is independent of the Navy and offers confidential advice.
Royal Air Force Families Federation (RAF-FF)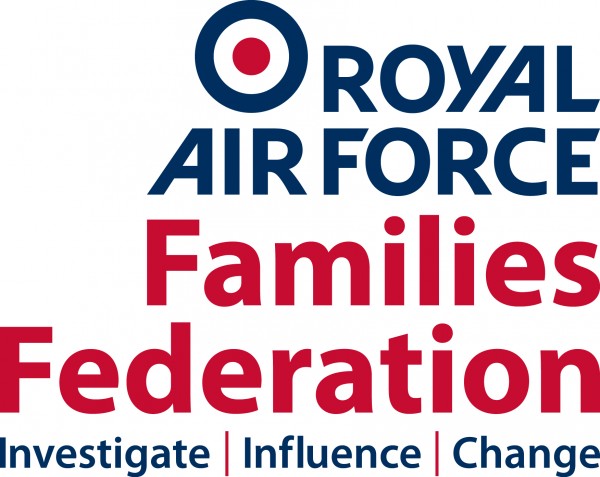 The Royal Air Force Families Federation (RAF-FF) is the independent voice of Royal Air Force families and works to improve the quality of life for RAF families around the world – on any aspect that is affected by the RAF lifestyle. RAF-FF is independent of the Royal Air Force and offers confidential advice.
Service Children in State Schools (SCISS)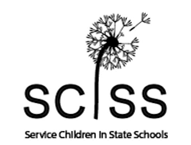 Service Children In State Schools (SCISS) is a voluntary affiliated network of state–maintained schools in England that have any number of Service children on roll. SCISS is led by a National Executive Advisory Committee (NEAC) comprising of headteachers; Local Authority officers/advisers; representatives from the three Armed Forces Families Federations and representatives from the Service Children Progression Alliance (SCiP), the DfE and the MOD's Directorate for Children and Young People (DCYP) Global Education Team.
Soldiers', Sailors' & Airmen's Families Association (SSAFA)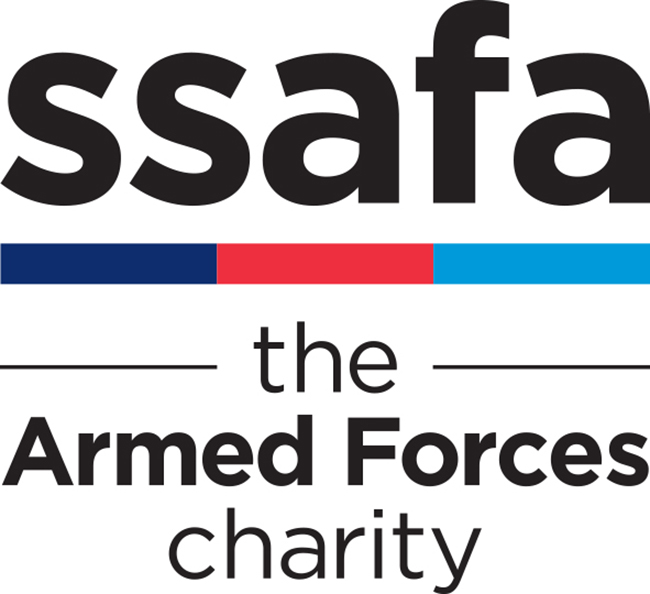 Tri-Service military charity offering practical and emotional help to all members, current and past, of the armed forces.

They exist to relieve need, suffering and distress amongst the Armed Forces, veterans and their families in order to support their independence and dignity.
The Royal British Legion (TRBL) Respite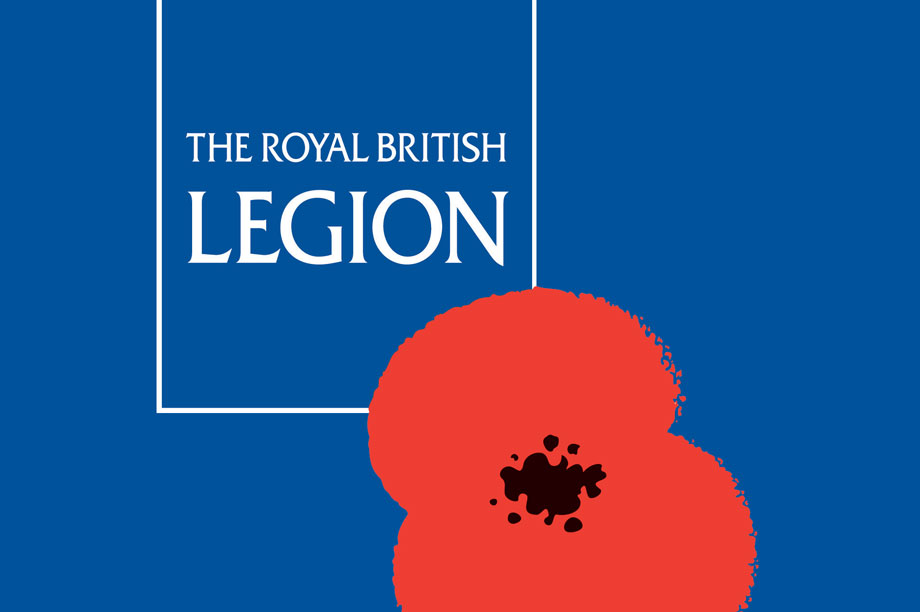 The Royal British Legion are the country's largest Armed Forces charity, with 235,000 members, 110,000 volunteers and a network of partners and charities; helping us give support wherever and whenever it's needed.
Veterans' Gateway
The Veterans' Gateway put veterans and their families in touch with the organisations best placed to help with the advice and support they need. They also have an App that helps veterans find support organisations in their area.
Learn more about the Veterans' Gateway
Guidance for Military Families Moving (Including Overseas Deployment):
Moving frequently as part of the military lifestyle can be challenging, particularly if you have a child or young person with SEN or SEND. Often families have the child's statement or EHCP agreed in one LA then move to another LA with a different Local offer for education, health and social care provision; you may feel that you are having to start the process all over again or are not getting the same provision.
The good news is that the SEND Code of Practice 0- 25 Chapter 10 pp.219 – recognises the unique needs of Service children with SEN and SEND and the possible impact that Service-induced mobility and deployment may have on their specific needs. This Code of Practice attempts to meet the aspirations of the Armed Forces Covenant, which has a commitment to prevent or reduce some of the potential disadvantages faced by Service families.
So, all those with statutory responsibilities towards Service children with SEN should ensure that the impact of their policies, administrative processes and patterns of provision do not disadvantage such children because of their Service-related lifestyle.
This means that those providing education should ensure that there is a process to enable all relevant records for Service children with SEN to be sent and received by the schools on moving, in the UK and overseas, to enable effective planning. This should ideally be done before your child attends the new school.
The majority of children and young people with Special Educational Needs and Disabilities (SEND) are able to have their needs met in their local mainstream school. However, in a very few cases, settings are unable to meet children and young people's SEND needs from within the resources ordinarily available to them and it may be necessary to consider a request for an EHC Needs Assessment. If this is the case, and an EHC Needs Assessment is agreed by the Local Authority, then:
Local Authorities need to consider the likely impact on the child or young person's needs, and the provision made to meet them, of any relevant Service-related issue, when carrying out an EHC needs assessment.
If a child/young person is undergoing an Education, Health and Care Needs Assessment, the LA must ask CEAS for advice to inform the assessment
Special Educational Needs and EHCP Transfers
Service Children's Assessment of Need (SCAN) is the name of the assessment that will take place instead of an EHCP in the UK if needed.
MOD Assessment of Supportability Overseas (MASO): The availability of educational, medical and social care facilities to support children with special educational needs or disabilities (SEND) is different in overseas commands and varies between commands. Prior to a service parents posting overseas, the needs of all service children will be assessed to ensure that the educational needs can be met. This process is part of the MOD's Assessment of Supportability (MASO).
Service Family Accommodation
Further Resources