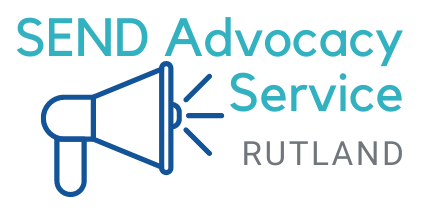 We offer an advocacy service for all Children and Young People who live in Rutland who have Special Educational Needs and Disabilities. For more information about what advocacy is and what it can do for you, then click the button below.
Who Can Access Advocacy Support?
If you are a Child or Young Person under the age of 25 and you have Special Educational Needs or Disabilities, you can contact us directly.
You can also be referred to us by your parents/carers or other professionals (such as a teacher).
Just click the "contact us" button below for our referral form.
What We Can Support With?
If you are going through the Educational, Health and Social Care needs assessment
Year 11 Annual Reviews (the transition from secondary school to college)
Year 9 Annual Reviews (another important transition stage which should focus on Preparing for Adulthood)
Year 6 Annual Reviews (the transition from primary school to secondary school)
Advocacy: How Will We Support You?
1 to 1 meetings
Use of resources to understand and develop your thoughts, views and aspirations
Confidence building exercises
Attendance and support at getting to know you meetings, annual reviews and other important meetings